Hotel Info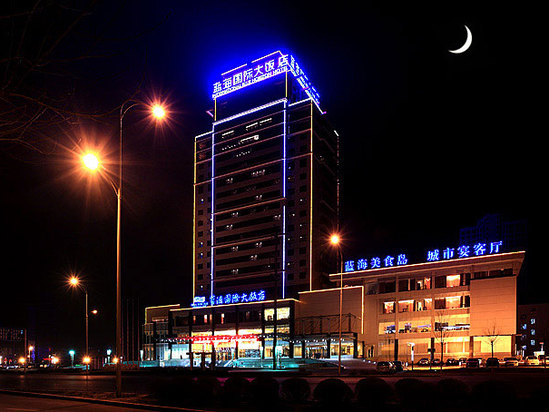 Blue Horizon International Hotel Zibo
is located in the high-tech Industrial Development Zone Lutai Avenue, the geographical location is superior.
The hotel is affiliated to Shandong Blue Ocean Hotel Group. It is a comprehensive food hotel designed and built according to the star standard with the characteristics of 'food + Meiju'.
The building area of the hotel is more than 50000 square meters, with more than 200 rooms / set. Distinctive catering features: Zhongding tower is suitable for each session of elite gathering; There are suitable for high-end political and business banquets of the Fishing Song workshop; Zibo unique, rich dishes of the new concept of blue diamond cafeteria; There is also a local Shuan roufang, which specializes in imported Australian beef, Jiaodong seafood and Yunnan wild mushrooms.
Breakfast price
: CNY48($6.8) / person
Breakfast type
: Buffet